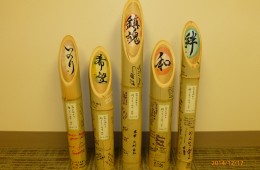 January 17, 2015 will mark the 20th Anniversary of the Great Hanshin-Awaji Earthquake.
Today, our office sent a set of bamboo lanterns with prayers and wishes written by the people of the Seattle area to Kobe.
The calligraphy and paper art seen inside the top sections of the four lanterns was done by a local paper artist, who is originally from Kobe, Ms. Sachi Tanimoto.
Among the more than 100 signatures are Ed Murray, the Seattle Mayor, and Masahiro Ohmura, the Consul General of Japan in Seattle. We wish to thank everyone who signed the lanterns! The people of Kobe greatly appreciate Seattle's support both during the immediate recovery and in the present day.
来年の1月17日、あの阪神・淡路大震災からちょうど20年目を迎えます。
当日神戸で行われる20年記念慰霊祭に向けて、ここシアトルから祈りを込めた竹灯篭を今日神戸に送りました。
題字の文字は切り絵で、ベルビュー在住の切り絵作家、谷本佐智さんにお願いしました。(谷本さんは神戸出身で、ご自身も被災されています。)
外側にはシアトル市長、在シアトル総領事をはじめ100名以上の皆さんのメッセージが書き込まれました。皆さんありがとうございました。
The bamboo lanterns were made from a single piece of bamboo. As you can see, it was a little difficult to cut! / 竹灯篭は一本の竹から作成しました。切るのに少し苦労しました。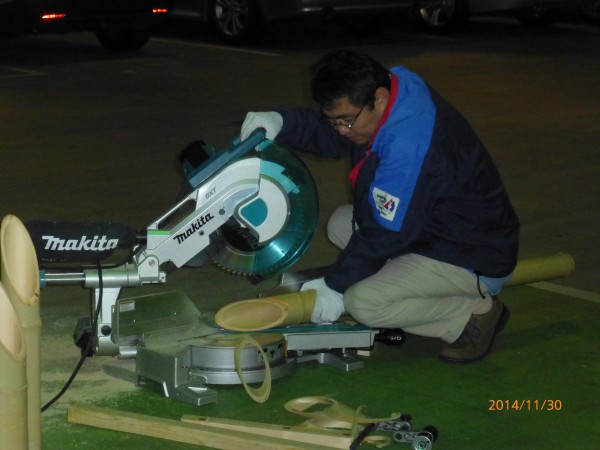 They're finally complete! / やっと完成です。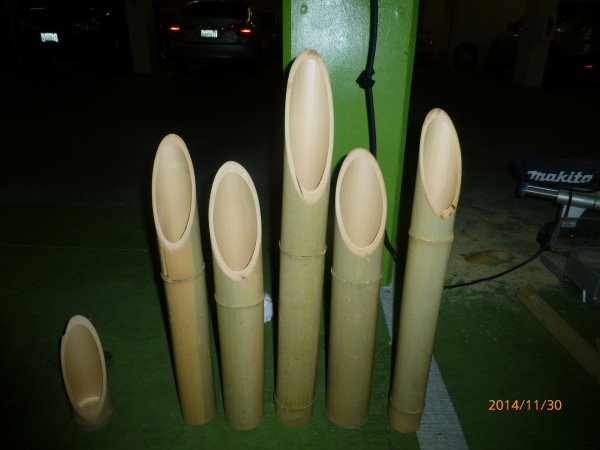 Ms. Tanimoto, the artist who graciously made the paper art and Japanese characters for the lanterns. Thank you! / 題字を作成してくださった谷本佐智さんです。ありがとうございました。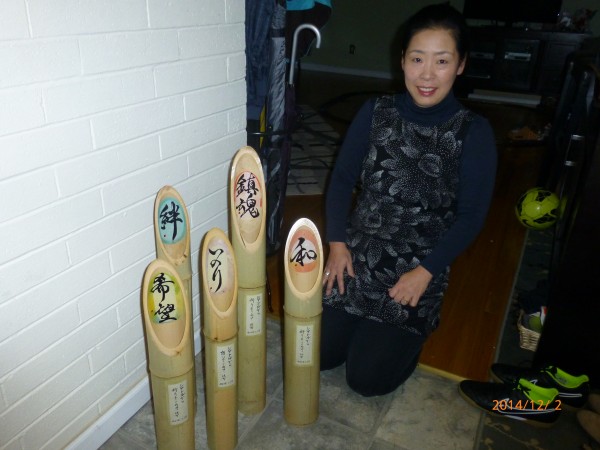 The lanterns were on display during the Japan-America Society's Holiday Party on December 2, 2014. / 12月2日に行われた「日米協会ホリデー・ディナー」で皆さんにメッセージをいただきました。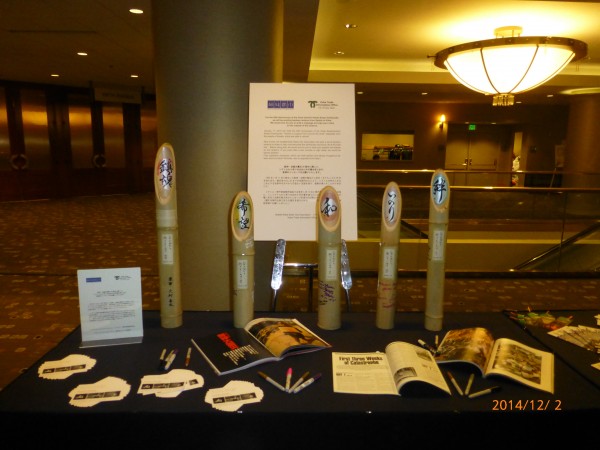 Thank you to everyone who took the time to write a message at the party and elsewhere! / メッセージをくださった皆さん、ありがとうございました。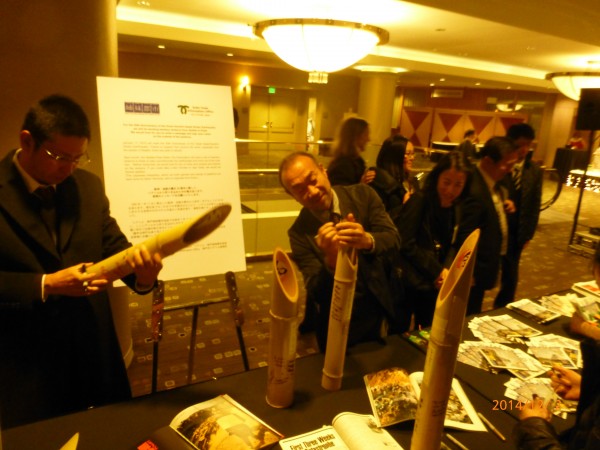 ---