History
The port city that would eventually be named Kobe in 1889 has a long history. From ancient times the port city developed due to numerous factors: its position on the Seto Inland Sea, Kobe's central location in Japan, the deep waters, and its mild climate.
---
Ancient Time to the Edo (Tokugawa) Period
During the Nara Period (710-784 C.E.), the port, known then as "Owada no Tomari," was already a major port of trade with China and other foreign countries. In addition to trade, the beautiful coastline of Suma and Maiko, located in western Kobe, served as the backdrop for many waka and haiku poems, as well as other famous literary works such as The Tale of Genji (from approximately late 9th century to early 10th century) and the Taiheiki (14th century).
For a short time, the capital of Japan was moved from Kyoto to Kobe's Fukuhara. At the same time, Kobe became a center of military activity. Many famous battles between the Heiki and Genji clans occurred here, including the Battle of Ichi no Tani in 1184.
In later years, Kobe's port played an important role as a sea traffic center for both the Seto Inland Sea and the Japan Sea. It was also a rest station along the Saigoku Highway—a major highway that went from Kyoto to western Japan. Toyotomi Hideyoshi, the great general and unifier of 16th century Japan, loved the Arima Hot Springs just north of Kobe and visited them often.
Kobe also flourished during the Edo Period (1603-1867). Using its ideal natural environment, it became a sake-making center; Nada no Ki Ippon Sake became famous throughout Japan. To this day Kobe is proud to be the number one sake producing area in the country.
---
Meiji Period (1868 – 1912)
After a long period of national isolation, Japan opened its doors to the world following the arrival of Americans Commodore Matthew Perry and Townsend Harris. The opening of the Port of Kobe on January 1, 1868 allowed Kobe to develop into an international port city; during the Meiji period, Kobe established itself as one of Japan's major ports.
After the opening of the port, many Americans and Europeans came to Kobe, establishing a Foreigners' Settlement. Through them, Western food, clothes, and entertainment found their way into Japanese culture, making Kobe one of the first cities in Japan to be introduced to foreign culture. Kobe is also known as the birthplace of jazz and the cinema in Japan. Other products developed in Kobe during this time include clothes, furniture, confectionaries, and beef, which remain signature goods of Kobe to this day.
---
Hanshin Earthquake to Present
On January 17, 1995 at 5:46am, a 7.2 magnitude earthquake hit the Kobe area, taking thousands of lives and destroying many buildings in a matter of seconds. Through the cooperation of Kobe's citizens, businesses, and administration, the city recovered quickly. Many monuments have been erected and commemoration activities commenced to prevent the memories of the earthquake from fading, and to pass on lessons learned during the disaster to future generations.
The city's efforts are now currently focused on making Kobe a beautiful city, with charms to appeal to both Japanese and non-Japanese visitors. The city is also working to develop its medical cluster on man-made Port Island for both domestic and foreign research and development.
---
Kobe's Sister Cities
As our world become more interdependent, sister city relationships are becoming more important when it comes to promoting cross-cultural understanding and economic opportunities. Kobe has seven sister cities and one friendship city:
---
Sister Cities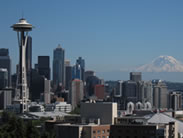 Seattle (U.S.A) 1957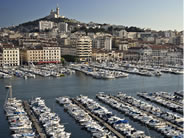 Marseilles (France) 1961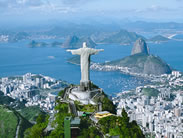 Rio de Janeiro (Brazil) 1969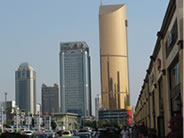 Tianjin (China)
1973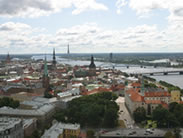 Riga (Latvia) 1974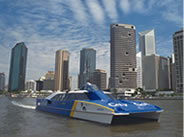 Brisbane (Australia) 1985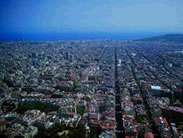 Barcelona (Spain) 1993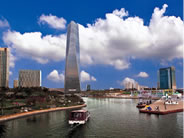 Incheon (South Korea) 2010
Partnership Cities
Philadelphia (U.S.A.) 1986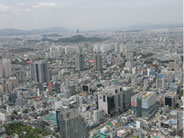 Daegu (South Korea) 2010
Sister Ports
Port of Seattle (U.S.A) 1967
Port of Rotterdam (Netherlands) 1967
Port of Tianjin (China) 1980