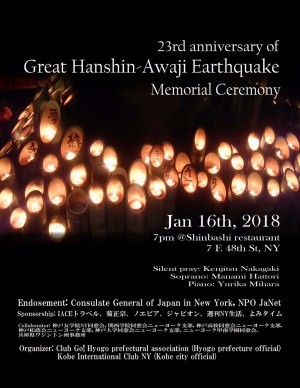 On January 16th, Director Sometani traveled to Manhattan, NY, in order to attend the 23rd annual Great Hanshin Earthquake remembrance ceremony being hosted by the Hyogo Club of NY and the NY branch of the Kobe International Club. There, Director Sometani read aloud a message from Kobe City Mayor Hisamoto.
Deputy Consul General Ishizuka of the Consulate General of Japan in New York, was in attendance, alongside representatives of groups from prefectures affected by the disaster such as Miyagi, Fukushima, Kumamoto, and Akita. In total 60 people were in attendance for the ceremony. In addition, the Mayor of Philadelphia sent a message of respect and appreciation to the citizens of Kobe, Japan.
Following a moment of silence led by NY Buddhist Council Vice President Kenjitsu Nakagaki, a requiem was performed by NY classical pianist Yurika Mihara and soprano vocalist Manami Hattori.
During the reception after the performance attendees from the areas affected by the disaster shared their experiences during and after the earthquake. Afterwards, the two host groups presented a donation to the Kumamoto – Ooita earthquake recovery group.
We at KTIO would like to offer our heartfelt thanks to Kobe International Club president Fujisaki and NY Hyogo Club President Onishi, as well as those who helped in coordinating, for hosting this event.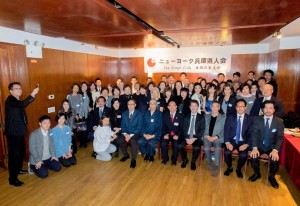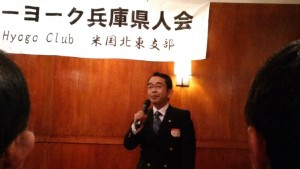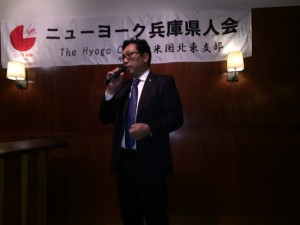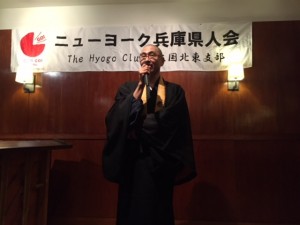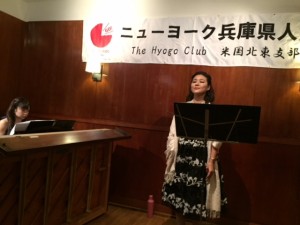 染谷代表は、1月16日夕刻、ニューヨーク マンハッタンの日本レストランで、北東アメリカ兵庫県人会、神戸インターナショナルクラブNY支部との合同開催された「阪神淡路大震災23年追悼式典」と懇親会に参加し、久元神戸市長のメッセージを朗読しました。
在NY日本総領事館石塚部長をはじめ、被災地からは、宮城県人会大清水会長、福島県人会藤田代表、熊本大分地心復興支援グループ野田代表、秋田県人会佐藤代表など60名が参加。フィラデルフィア市長からのメッセージもいただきました。
NY仏教連盟 中垣 副会長による黙祷の後。ニューヨークを中心に活躍するクラシックピアニスト三原様、ソプラノ歌手服部様による鎮魂歌曲の演奏がありました。
その後の懇親会では、被災地の方々と震災の時の様子を話し合うなど、日本から遠く離れたNYで経験を共有することができ、とても有意義な時間となりました。熊本大分地震復興支援グループに両会から寄付をされました。
神戸インターナショナルクラブ藤崎仁美会長、北東アメリカ兵庫県人会大西哲也会長、そして、当日までのコーディネートをしていただいたみなさん、本当にありがとうございました。
---