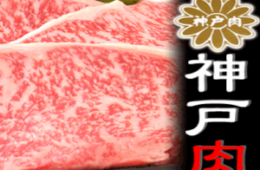 When: Monday, February 23, 2015     5:00 PM – 8:30 PM
Location:   The Foundry – 4130 1st Ave South Seattle WA 98134
Registration: http://jassw.org/events/
Event sponsor – $500.00 (USD)
Event sponsorship – $250.00 (USD)
JASSW member – $85.00 (USD)
Non-member – $105.00 (USD)
Please take a look of the video that Japan America Society recorded for the Kobe Beef Event.
https://www.youtube.com/watch?v=0BATnTwK7sY
So far 65 have registered for the Event and capacity is 100.
This event gives you an opportunity to not only eat pure Kobe Beef from the city of Kobe but also gives you the education of what Wagyu is and Wagyu business in USA (what are the differences in the Kobe Beef Style and all other Wagyu brands?).
Yumi, our staff was able to bring the Owner of John Howie Steak to the event and talk about the customer's preference at his restaurant and do the demonstration how he cooks steak and his own style of Shabu Shabu! Shiro-san, Founder of Shiro's Sushi and Nishino-san, Owner of Nishino Restaurant are also helping to celebrate Washoku!
A representative from Itoham America is going to talk about the consumption of Wagyu in the USA, plus there will be a Sake tasting booth, Jazz entertainment etc. We have lots of collaboration for JASSW to have a successful event.
This is going to be one of the greatest events so please do not miss the opportunity to participate in Kobe Beef on Monday, February 23.
Ps: Thank you Director Kakiuchi of Kobe Trade Information Office for arranging real Kobe beef. People have no idea how tough it is to bring real Kobe Beef to Seattle.
米国ワシントン州の姉妹都市シアトルにおいて、「神戸ビーフフェア」が開催されます。「神戸ビーフ」は、2012年二米国へ初めて輸出され、高級和牛肉の中でも最高の知名度を誇っています。シアトルでは、一昨年、兵庫県とワシントン州の姉妹提携50周年記念イベントの一環として、関係者を招いて「神戸ビーフ」試食会が開催されましたが、今回、一般参加者を対象に「神戸ビーフ」フェアが開催されます。
1.日時
2月23日 (月) 17:00 - 20:30
2.場所
The Foundry – 4130 1st Ave South Seattle WA 98134
3.主催
ワシントン州日米協会
4.参加希望の方は下記からレジスターしてください。
http://jassw.org/events/
---